About Kevin McDonald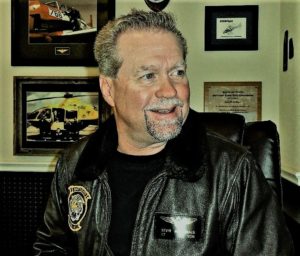 KEVIN McDONALD was born in Fort Worth, Texas, and grew up near Carswell Air Force Base during the height of the Cold War—a time when Strategic Air Command B-52s routinely launched and returned carrying nuclear weapons meant to ensure America's survival. After earning a Journalism degree from the University of Texas at Austin, he was commissioned into the United States Navy in 1982. Two years later, he graduated at the top of his flight-school class and spent the next eight years flying as a naval aviator.
In 1992, during the drawdown that followed the First Gulf War, he left the Navy and became a public-safety  helicopter pilot for Travis County STAR Flight in Austin, Texas. By the time his career ended in 2012, he had flown more missions, logged more hours, and completed more rescues than any pilot in the history of the program.
His first book, Life Inside the Dead Man's Curve, is a white-knuckle narrative about his thirty-five-year career in the cockpit and became a #1 bestseller in three different Amazon categories. His second book, A Nation Interrupted, is a thrilling fictional ride through a divergent 20th century and was a 2020 Dragon Award finalist for Best Alternate History Novel. Kevin's most recent book, a collaborative effort with his publisher (Jeff Edwards) and New York Times bestselling author George Galdorisi, is a treatise on the art of writing books entitled Braveship Writers Share Their Secrets. An Amazon Top New Release, this guide to writing and publishing has been widely acclaimed by some of the most successful writers in our time.
Now retired from flying, he lives with his wife in Austin, where he continues to write about his two greatest passions–aviation and history.
---